Shelters Towers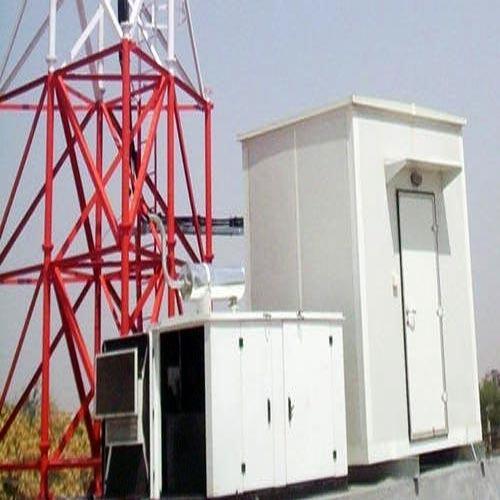 Our shelter division's capabilities include the ability to design and modify shelters to customer specifications using advanced CAD tools to adhere and to stringent safety standards.
The Major customers of shelter Towrs are Airtel, Reliance JIO and VodafoneIdea.
Telecom Shelters Division
We also provide the services including site up-gradation, relocation, expansion sharing, survey, electrification and others. Ni...Bar shelters can be installed on the ground or on roof-tops as well as dismantled and reused at various locations. Our Shelters are approved by major of Telecom Shelters such as Airtel, Reliance JIO and VodafoneIdea.
Telecom Shelters Features
Reinforce Roof and Floor panels
Long Life with Zero Maintenance
Door with stainless steel Hinges and suitable lock
Water proofing to the joints of the ceiling panels
Air & Water tight to achieve IP 54 Level Protection
Projected roof of 50~150 mm on all sides for rain Protection
Toughs & groove configuration with inbuilt Eccentric cam lock
Wall panel design to withstand wind speed of 200 KMPH
Roof (snow) loading capacity of 250 kg/M2